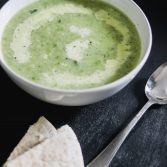 Courgette, leek & potato soup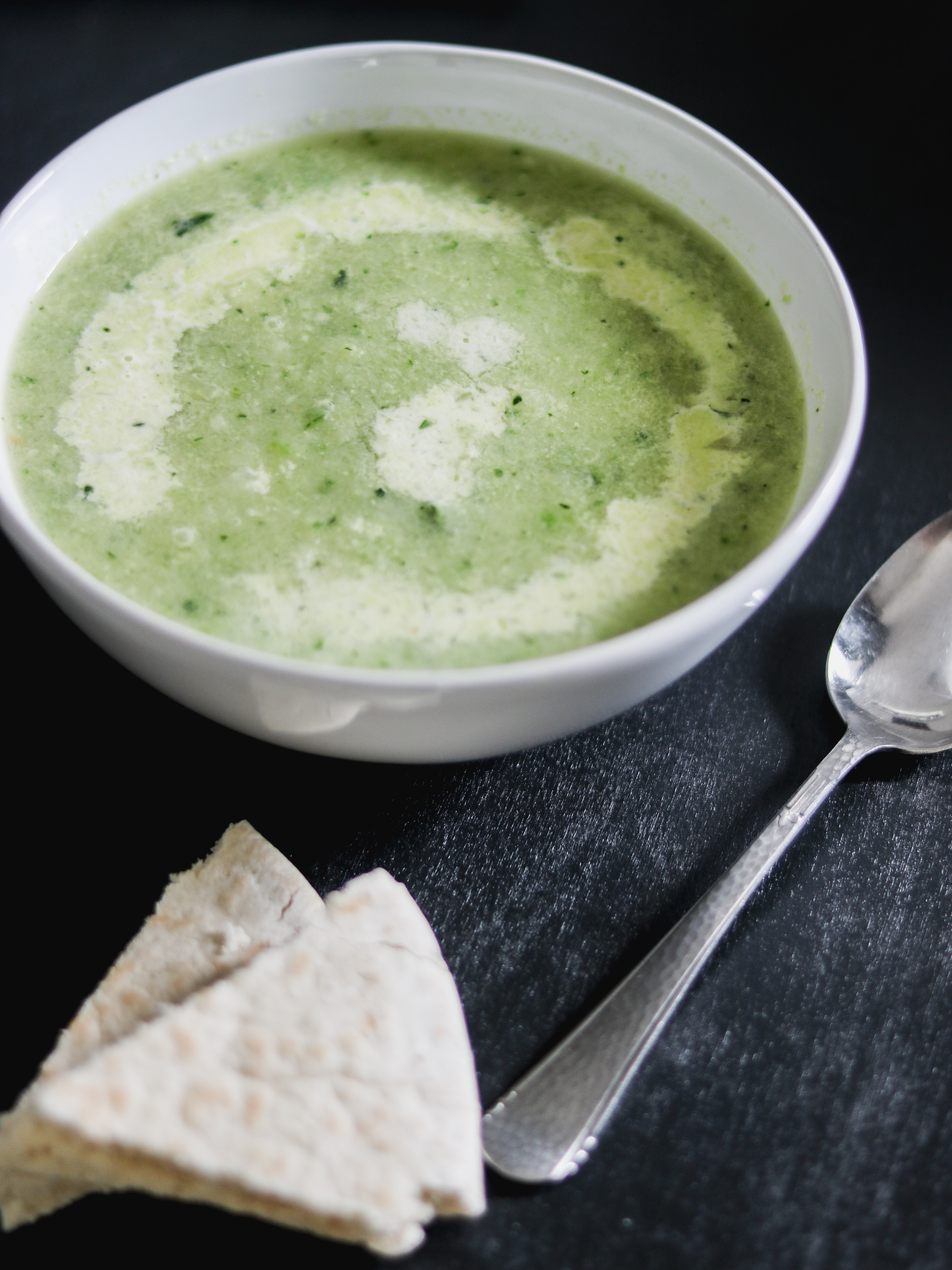 Ingredients
1 courgette
1 leek
1 Maris Piper potato
2-3 vegetarian bouillon cubes (gf if necessary)
1/2 cup cooked brown rice
1/2 – 3/4 cup cashews (raw or roasted), soaked in hot water 1 – 2hours
Salt / pepper to taste
Instructions
1
Carefully clean, chop and slice the leek. Sauté in 1 tbsp mild vegetable oil until soft.
2
Add chopped peeled potato and chopped courgette, sauté 5 mins, stirring. Add 1/2 – 2 tsp sea salt to help sauté process and a couple of grinds of black pepper.
3
In parallel, drain cashews, put in upright blender along with brown rice, cover with water and blend till smooth.
4
When done sauteing the vegetables and blending the rice and cashews, pour cashews + rice mix into the pot with the vegetables. Cover with water till about 2 inches above the vegetables, add 2-3 bouillon cubes.
5
Cover and simmer for 30 mins. Open and check to see if vegetables are tender, if tender, turn off the heat, take a hand blender and carefully blend the soup, being careful not to lift up the blade above the surface or you'll spray hot soup everywhere. Blend till smooth. Taste and adjust seasoning with salt, pepper, and another bouillon cube if needed. Can add more water.
Could be served with toasted cashews on top.
Lara Balsam