Plant-based food brand, The Fry Family Food Co. has announced four exciting new additions to its Sainsbury's range of chilled vegan products. The introduction of the new products follows the continued success of Fry's chilled and frozen vegan ranges in Sainsbury's, which launched in October 2018 and includes chicken-style nuggets, meat free smoked hot dogs, southern style tenders and a steak and ale style pie amongst other meal solutions. The four new products; meat-free mini sausage rolls, mini cocktail sausages, a beef-style chilli pasty and a 'grab and go' twin-pack of its bestselling sausage roll will be available in the chilled aisle in stores from 15 May.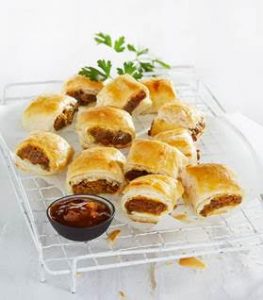 Fry's Meat-free Mini Sausage Rolls The next generation of the famous Fry's sausage roll, these new mini sausage rolls are bound to become a bestseller too. Ideal for plant-based picnics and little lunchboxes, Fry's new mini sausage rolls can be eaten straight from the pack for a delicious, protein-filled snack, or heated in the oven if preferred warm.  Find them in the chilled meat free aisle.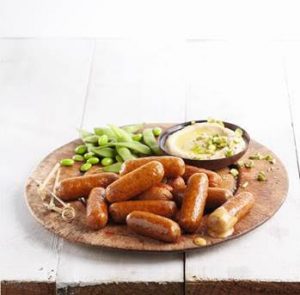 Fry's Meat-free Mini Cocktail Sausages Fry's new mini cocktail sausages have a warm hint of paprika and a lightly smoky flavour, ideal for a hot snack at any time of day. Kids will also love them with mash, chips or veggies for a tea time treat.  Quick and easy to prepare just lightly fry in a little oil for 2-3 minutes. Find them in the chilled meat free aisle.
Fry's Beef-style Chilli Pasty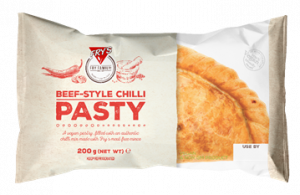 The all new beef style chilli pasty joins Fry's popular spicy 3 bean pasty pasty in the chilled meat free aisle. Authentic chilli made with Fry's famous meat-free mince is encased by golden pastry, making this pasty perfect for a filling snack, or served with salad for a delicious full meal.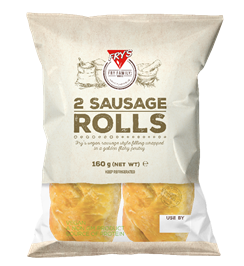 Fry's Twin Pack Sausage Rolls
The original Fry's sausage roll, but doubled! The new twin-pack means double the enjoyment of the family-favourite, a Fry's meat-free sausage style filling covered in a crisp, flaky pastry. Enjoy straight from the pack on the go, or heat in the oven.Along with new product launches, Fry's is pleased to announce an increase in distribution of its bestselling single "grab and go" sausage roll to over 500 stores including the convenience store format.The four new lines are available now in stores and at https://www.sainsburys.co.uk/. For more information about Fry's please visit www.fryfamilyfood.com/uk/.