Dining out whilst going vegan for January 2019 is now made easy thanks to Café Forty-One's exceptional new takeaway options and a Veganuary Culinary Experience with an overnight stay offer. Showcasing a sumptuous and comforting new Autumn/Winter menu, London's first vegan French Pâtisserie, Café Forty-One, located at La Suite West Hotel, is defying stereotypes surrounding plant-based food during Veganuary.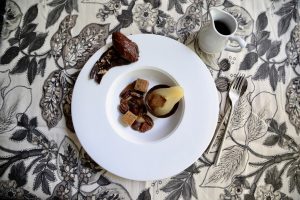 The Veganuary Culinary Experience
A unique dining offering in the heart of London, Café Forty One is launching The Veganuary Culinary Experience for 2019. This exceptional new offer will include a choice between Afternoon Tea for two on arrival or Lunch for two following check-out, along with a luxurious overnight stay at La Suite West hotel and 'Early Vegan' Continental Breakfast to indulge in the next morning. At just £195 from 1st January until 31st March 2019, this seasonal vegan culinary experience has been specially created by the Café Forty-One team for Veganuary, priding themselves on not simply serving vegan food, but delicious food for all.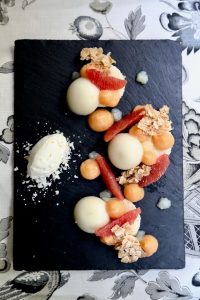 Café Forty-One (www.lasuitewest.com/cafe-forty-one.html, 020 7313 8484) will offer the Veganuary Culinary Experience from £180, including a 2 night stay at La Suite West Hotel in a Superior Double room or Junior Suite (subject to availability), 'Early Vegan' Continental Breakfast and 25% off Afternoon Tea or Lunch. Offer valid from 1st January until 31st March 2019.
Takeaway Options for Veganuary
Dedicated to being passionately vegan, Café Forty One has successfully developed an offering to showcase delicious vegan cuisine from home or at work. Offering luxurious boxes of vegan macarons, biscuits, chocolate bars or caramelised nuts in glass bottles, delicious goodies can now be presented as wonderful gifts for friends, family and colleagues. For anyone with a January birthday, for example, Café Forty One can even create a personalised, vegan birthday celebration cake to help them keep to their vegan resolutions.
Alternatively catering to any office party or meeting during Veganuary, Café Forty One will prepare delicious vegan croissant, cake and muffin, sandwich or salad selections available to order. On-hand during those time-precious moments this Veganuary, exceptional vegan delights are only a phone-call away with Café Forty One's new takeaway options.
Café Forty-One now offer Vegan Goodies to Order & Takeaway with prices ranging from £4.20 – £35 per item. To order please call +44 (0) 207 313 8484. Please order 24 hours in advance.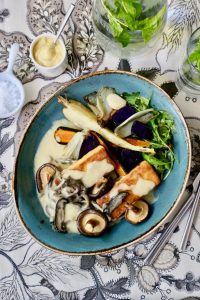 Café Forty One's Autumn/Winter Menu
Available until end of February 2019, the Autumn/Winter menu features both British and French inspired dishes, taking a unique twist on classic favourites and seasonal ingredients. A feast for the senses, the menu incorporates some of the existing favourites complemented by new additions to create a distinctive new vegan breakfast, lunch and all-day dessert to suit the changing seasons.
One of Head Chef Clarisse Flon's signature dishes from this menu is 'Alpine Ravioles with fresh slaw', sundried tomatoes and a smoky glaze. Ravioles are a speciality from the French alps, 'Hautes Alpes', where she grew up. Meanwhile Roasted figs with caramelised almonds and honey rice pudding plays on the sensational subtle flavours of fig intermingled with the velvet smoothness of the vanilla rice pudding, with white chocolate almond shards and crispy tuile to finish.
Café Forty-One (020 7313 8484) will offer the Autumn/Winter Menu from £5 per dish and it will run until end of February 2019.