Booking essential. No admittance without a ticket. Book your free ticket here.
This bonanza is four events in one!
Come to some of it or all of it! This event is open to all, and is family- friendly. This is also a dog-friendly event.
1. Join us for community gardening from 11.30am. Please come in comfy shoes and clothes you don't mind getting a bit mucky.
2. Potluck vegan lunch at around 1pm – *please bring a dish that serves 4 people – if you need ideas, get in touch ([email protected]).
3. Houseplant talk from Daniel Susser, bio below at 1.30pm.
4. Followed by our plant swap (just like a clothes swap, but with plants) – if you'd like to take part in this &please bring a plant / healthy cutting with you, you can bring more than one.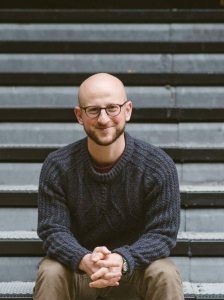 Our speaker, Daniel Susser is a houseplant enthusiast with a fortunate light scenario at home and no sense of what constitutes 'too many plants'. When he's not watering, repotting, pinching, propagating or feeding his plants he works as an Agile Coach at Cancer Research UK
We welcome donations to our garden, plants, seeds, tools etc.
(Photo by Ben Weber on Unsplash)