Would you love to try out farming, growing vegetables and getting your hands dirty? Are you interested in finding out what Jewish farming means?
Our friends at Sadeh and Yelala are back with Jewish Farming Week, which takes place 3rd – 9th June 2019.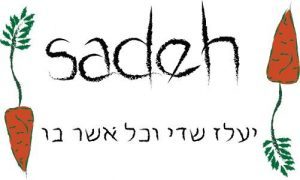 What is Sadeh?
Sadeh, which means field, is the first UK Jewish farm and environmental community of our generation.
Rooted in Jewish values, Sadeh promotes positive environmental change through cultivation of the land and environmental education.
Sadeh's Jewish values are rooted in a commitment to social and environmental justice and creating a healthier and more sustainable world for everybody.
'We aim to re-engage and invigorate the Jewish community through farming and outdoor education, to connect with other faiths and communities through growing food, to educate on why local and community food is so important and to strengthen the Jewish community's voice and commitment to environmental issues. '