Worried that an all-veg diet would be boring? Victoria Prever has some ideas for you!
Vegetarian and vegan food is far from boring. It's full of colour and flavour. If you are on a vegetable only diet, here are a few suggestions to keep your meals exciting:
Silvia Nacamulli puts an Oriental spin on her broccoli (above) combining it with ginger, lime and tahini. It goes perfectly with the almost meaty tofu 'steak' that's smothered in zingy, sweet chilli sauce (below)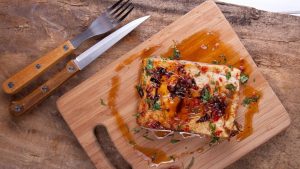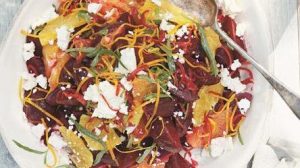 Chris Honor, of Muswell Hill and Hoxton restaurants, Chris Kitch, does wonders with veggies. This beetroot, feta and orange salad will brighten up your Shabbat table.
Fabienne Viner-Luzzato's sabiche salad (below) will bring a taste of Israel to your table.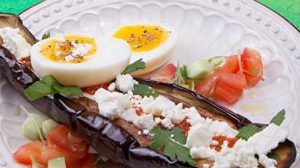 My personal new favourite summertime salad ingredient is the fragrant strawberry, which Shally Tucker has already done admirably in her gorgeous spinach/strawberry combination.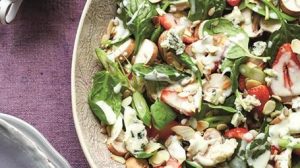 Written by Victoria Prever for the Jewish Chronicle