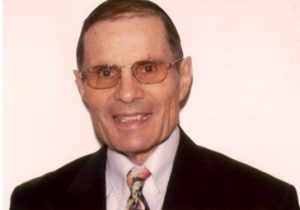 Richard Schwartz is Emeritus Professor of Mathematics at the College of Staten Island, New York. Professor Schwartz is President of the Jewish Vegetarians of North America and co-founder and coordinator of the Society of Ethical and Religious Vegetarians.
At roughly what age did you become vegetarian?
43
What made you become vegetarian?
Learning that 70% of the grain produced in the US and about 40% produced worldwide are fed to animals destined for slaughter, while an estimated 20 million people die from hunger and its effects annually. My commitment was reinforced upon recognizing that animal-based diets and agriculture violate basic Jewish mandates to treat animals with compassion, preserve human health, protect the environment, conserve natural resources, help hungry people, and seek and pursue peace.
What is your favourite vegetarian meal?
A salad with lettuce, tomato, pepper, radishes celery, mushrooms, zucchini, broccoli, cauliflower, onion, scallions, lemon juice, avocado, and humus.
Which is the best vegetarian restaurant you have been to?
Village Green on Yaffa Street in Jerusalem, where you can mix and max various raw and cooked foods to make great combinations.
Where is the most vegetarian-friendly place?
The Jewish Vegetarian Society Center (Ginger) on 8 Balfour Street in Jerusalem, where they have a wide variety of talks, potlucks, and other vegetarian-related events. I have often spoken there. The Center was established based on a dream of JVS founder and initial president Philip Pick.
What city/country do you find most vegetarian-friendly?
While I am not much of a world traveller, I visit Israel fairly often to visit family, and I find Jerusalem to be the most vegetarian-friendly city, largely because of Village Green and the many other vegetarian restaurants, the many activities at the Jewish Vegetarian Center, and the wide variety of delicious fresh fruits and vegetables and other plant foods at the outdoor shuk and many supermarkets.
What has been your worst experience as a vegetarian?
I do not recall any negative experiences, except being at weddings and bar mitzvahs where large amounts of meat are being served.
Can you recommend any good vegetarian resources (cookbooks/guides/websites/etc.)?
1. The website of Jewish Vegetarians of North America (jewishveg.com)
2. My book, Judaism and Vegetarianism.
3. My website (jewishveg.com/schwartz) where there are about 150 articles, 25 podcasts and the complete text of my book Judaism and Vegetarianism.
4. Diet for a New America by John Robbins.
5. The World Peace Diet by Will Tuttle.
What is your "signature dish" (and can you give us the recipe)?
The salad that I mentioned above as my favourite vegetarian meal. But I love many additional vegan dishes.