Welcome
JVS is an international charity, dedicated to promoting a kinder society, without killing animals for food, where mankind is not cruel to fellow beings, both human and animal, as expressed in the Torah.
We advocate a vegetarian world which protects the environment, promotes human health and conserves natural resources. As well as offering information and support to people who are interested in learning about the many benefits of vegetarianism and veganism, we also host an array of events and produce a quarterly magazine.  We welcome vegetarians, vegans and non-vegetarians. In order to be inclusive, all of our events are 100% vegan. Click here to join our community.
Upcoming Events
Oct
29
Thu
7:30 pm
Raw Dessert Demonstration at JW3...

@ JW3
Raw Dessert Demonstration at JW3...
@ JW3
Oct 29 @ 7:30 pm – 9:30 pm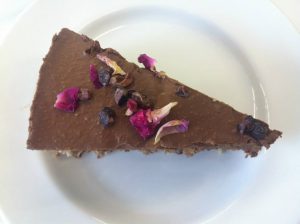 Amid predictions that it may become the world's first vegan nation, Israel's culinary world has, in the last few years, rapidly shifted towards healthier and more ethical eating, including a whole new approach to desserts.[...]
Oct
31
Sat
7:30 pm
Autumn Social

@ Winchmore Hill
Autumn Social
@ Winchmore Hill
Oct 31 @ 7:30 pm – 10:45 pm
Talented professional chef and JVS member Ines Romanelli has kindly offered her lovely home for the evening of 31st October to host a cosy social. Join us for an evening of fantastic food – the[...]