Music, storytelling, magic, light art and Chanukah candles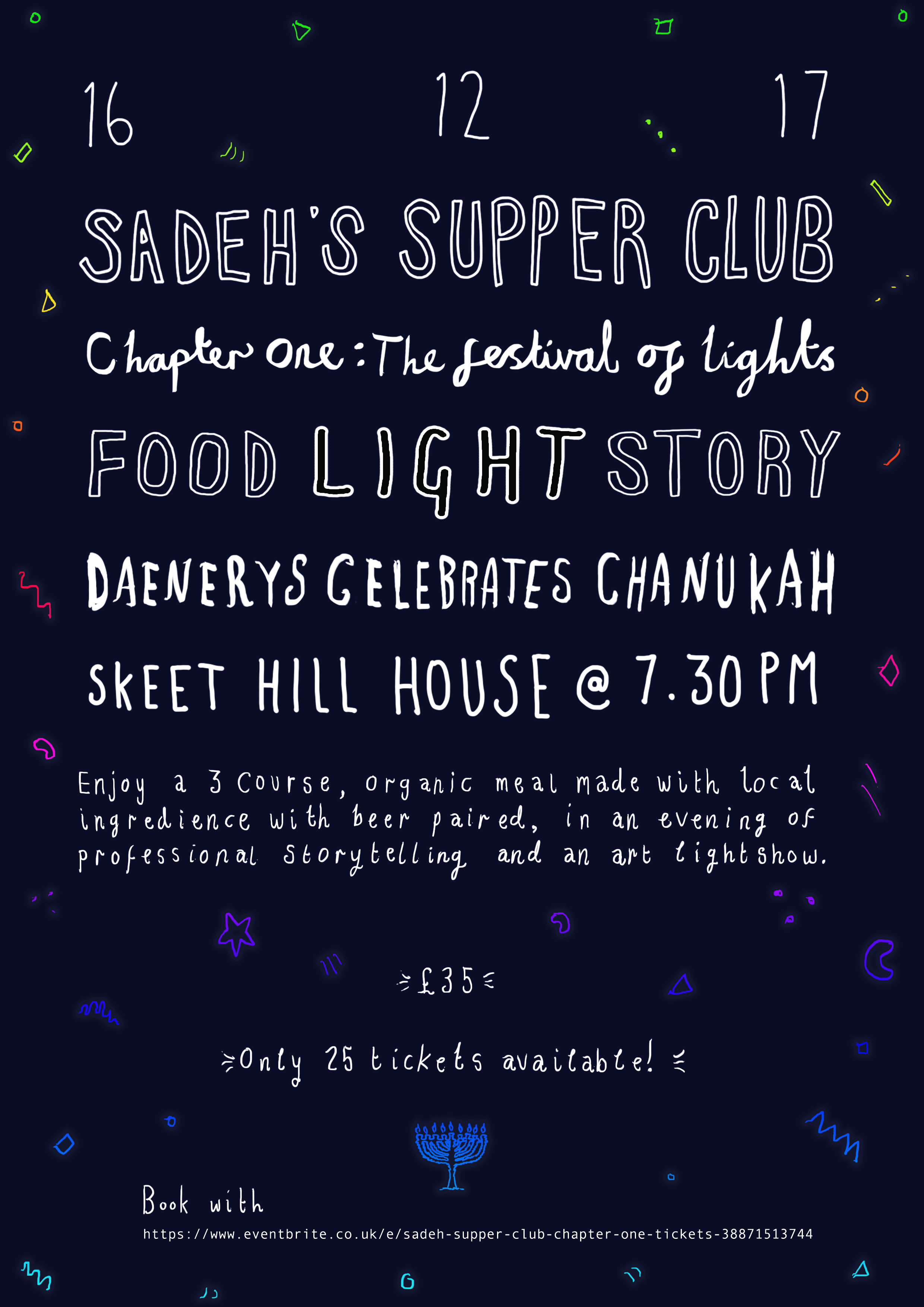 Run by our friends at Sadeh Farm - this is their first supper club, taking place at Skeet Hill House, Skeet Hill Lane, BR6 7QD.
Food and drink: Local ingredients themed on winter British food that Daenerys might eat.
The menu is vegan, but will feature local honey, please contact the organisers with any requests you may have.
Only 25 places, book your ticket here.
December 16th, 2017 7:30 PM
Sadeh farm, Skeet Hill House,
Skeet hill lane
br6 7qd
United Kingdom