Come and join Sadeh in the countryside to enjoy Shavuot in amongst nature. The Tikkun Leil will start at 9pm centring on the themes of power, privilege and tikkun olam.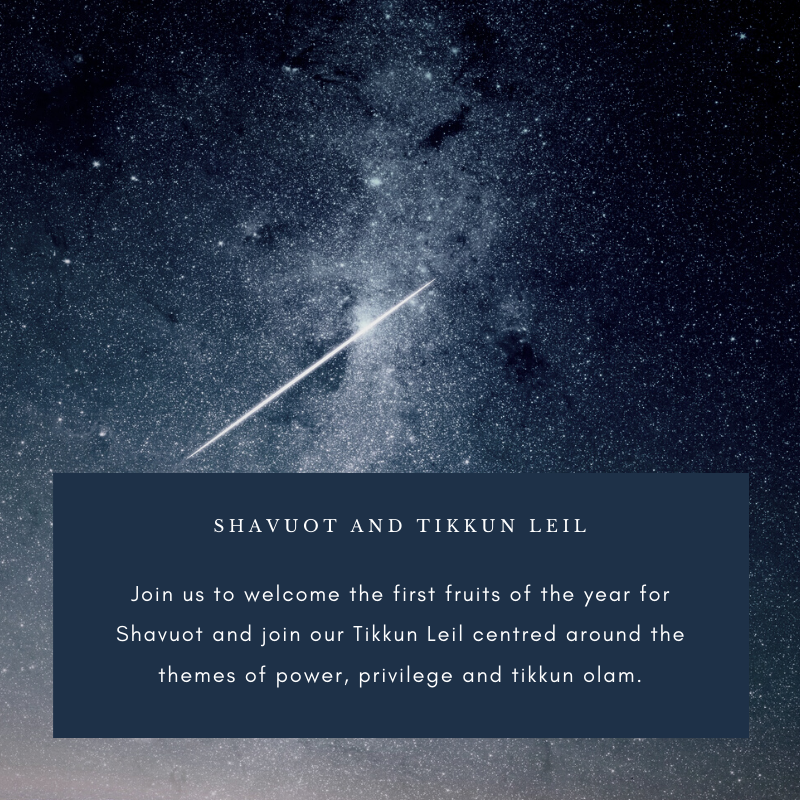 Please note that this is not a JVS event, you will need to book directly with Sadeh.
*Check exact timings with Sadeh.
Shavuot day will consist of walks, meals, singing, alternative services, peace and parades. Join us on Thursday evening and leave after shabbat ends on Saturday eve, with the option to stay until 9am Sunday morning.
The services will be a weave of chanting, meditation, experiential practice, storytelling and bibliodrama. All food will be kosher and vegan. On Shabbat and Chag, there will be no use of electricity, phones and other devices in public spaces. There will be drumming as part of services and other ritual observances.
We will be providing food, snacks, sessions, beds and fun.
When
May 28th, 2020 2:00 PM through May 30th, 2020 2:00 PM
Location
Sadeh




Skeet Hill House


Skeet Hill Lane


BR6 7QD




United Kingdom