An evening devoted to mental and physical health with expert panels to inspire and exhibitor stands to explore - North West London location.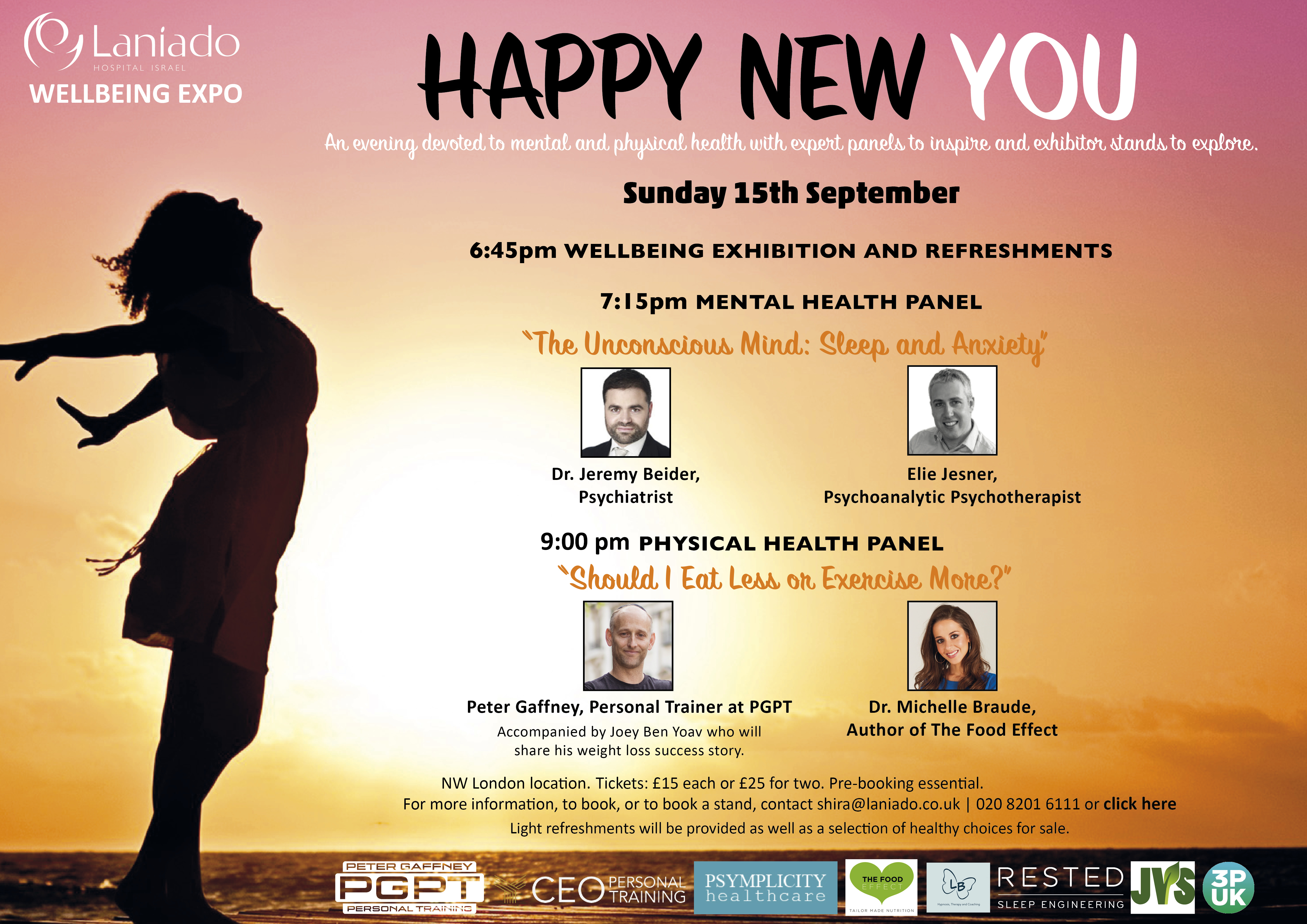 6.45pm - 10pm Wellbeing exhibition & refreshments
7.15pm Mental health panel - The unconscious mind: sleep and anxiety and 8.30pm Physical Health Panel - Should I eat less or exercise more? with refreshments in between.
JVS will be hosting a stall at this event, answering your questions on veganism, and the benefits of a plant-based diet.
When
September 15th, 2019 6:45 PM through 8:30 PM