Why is veganism a feminist issue? Let's learn from Queen Esther herself and our amazing storytellers, singers, and panelists. We'll talk midrash (Biblical commentary), animal and gender rights, and the role that feminism plays in our food ethics.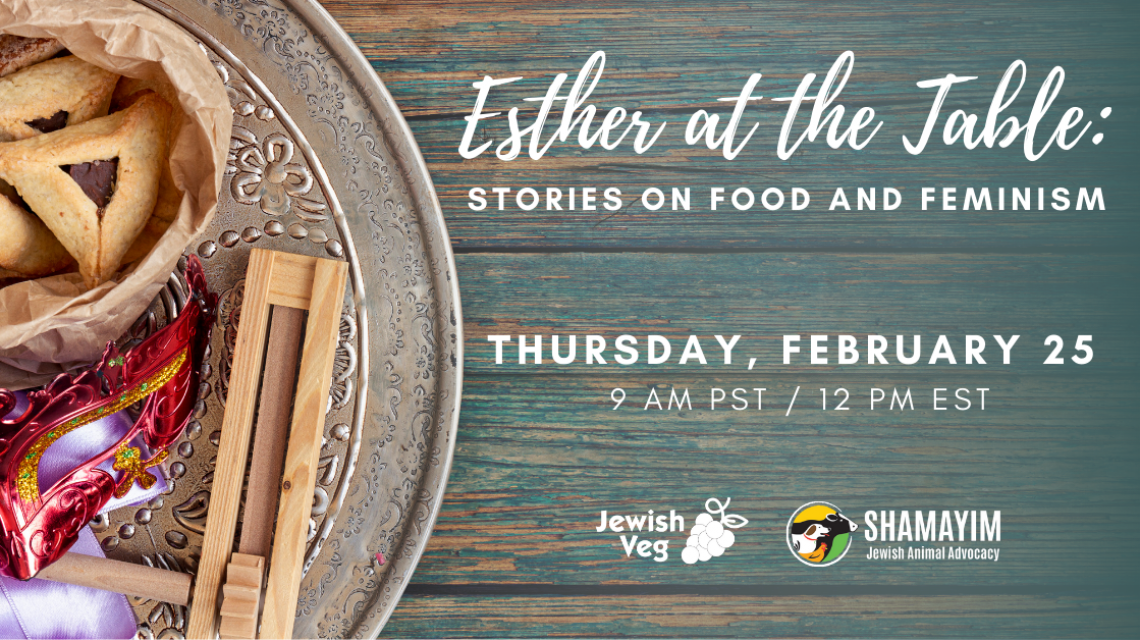 Event run by Jewish Veg and Shamayim.
Join us on Thursday, February 25 at 9 AM Pacific / 12 PM Eastern for thoughtful conversation, moving stories, and uplifting songs. We can't wait to see you there!
When
February 25th, 2021 5:00 PM through 6:00 PM