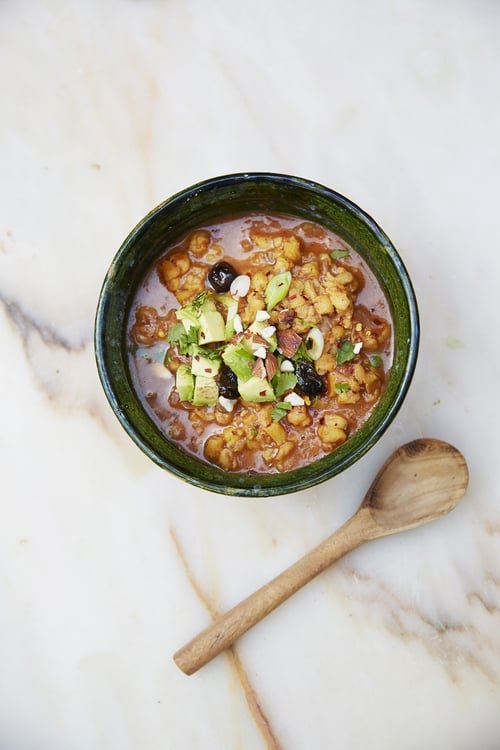 More and more people are looking for caterers that can wow all of their guests. Those opting out of animal products have often drawn the short straw in the past. Things are certainly changing – as the Jewish Chronicle's food editor Victoria Prever writes about here.
Below is our pick of the best veg and veg-friendly caterers, kosher ones are in italics. Others may be adapted to make them kosher.
*Have you had a great experience with one and would like to add your recommendation to this list? Please email [email protected] with the subject line 'veg friendly caterers'.
Cashew Catering: 'Vegan catering, vegan weddings, vegetarian catering, vegetarian weddings & raw foods, plus raw food classes, vegan & vegetarian cookery courses in London, Sussex, Brighton, Kent, the South East of England & occasionally further afield.'
Pomodoro E Basilico offers spectacular handmade, artisan vegan Italian food including breads and cheeses.
Shambhu's Vegan Catering: Vegan desserts, vegan pizzas, snacks, meals, curry, drinks and many more. For full product listing click here
The Little Cooking Pot (Sarah Cotterell): 'A supper club and catering company that brings vegan & vegetarian food from around the world to the hungry tums of London Town (and beyond!). Catering for brands, businesses and individuals, we specialise in beautifully presented, fresh, nutritionally balanced food that's packed with flavour, goodness and colour from the countries that inspired the recipes.'
The Nomadic Vegetarian – Zoe Marks: 'My cooking has been inspired by my travels and I am often found hovering around local kitchens and persuading the chefs to teach me their tricks of the trade. Food is a powerful way of connecting and understanding people and I love collecting recipes and the stories behind them from my travels.  I love to collaborate and connect with others who are also passionate about good food, so please get in contact if you are interested in hiring me.'
Tallie Samuels: 'I'm passionate about delicious plant-based food, from healthy bites to junky delights. I use cheap, readily available ingredients so that the food I love can be accessible to everyone.'
Vegan Peasant Catering: 'Vegan Peasant Catering is for anyone looking for a formal 100% plant-based dining experience. They specialise in creating the most elegant canapés and delicious bowl foods, that are pure vegetarian – sustainable, ethical and inclusive too! Clients love the globally inspired cuisine. Vegan Peasant Catering love that they are able to that to impress their client's guests, vegetarian and non-vegetarian alike. But most of all, they are happy to provide bespoke solutions and they are great to work with too.'
Kosher bakeries:
The Bagel Place offers a range of vegan items which includes; biscuits (jam, chocolate chip, date, chocolate filled), mini sultana iced buns, chocolate chip mini dough buns, bagels and challah on request. (The Bagel Place, 10 Thornfield Parade, Dollis Road (Holders Hill Circus) Mill Hill, NW7 1LN, Tel: 020 8922 9454
[email protected])
Grodzinski in Golders Green offers vegan challah on request, known as a water challah.
Sharon's Bakery offers; vegan bagels
Kosher caterers:
Celia Clyne Catering: 'At Celia Clyne we are obsessed with creating dishes that delight the senses; the look, the smells and of course – the taste. Our leading chefs carry a broad range of expertise – from working in some of the UK's finest Michelin star restaurants to running large hotels. Whether you want modern fusion with a twist or a more traditional style menu, you can be assured the Celia Clyne team always deliver to the highest of standards.'
Food Story:' A truly extraordinary Kosher Caterer. Food Story puts the finest level of Kosher Catering at the heart of your event, whether in London, the UK or Europe.'
Jasmine Catering: 'Jasmine Catering has been born out of the desire to serve the community with the very best quality kosher food of all varieties. Working in conjunction with Carmelli Bakery, Jasmine Catering is uniquely placed to cater for any type of event and our creative team is committed to providing the highest standards for every possibility.'