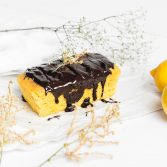 Lemon Polenta Chocolate Drizzle Cake
Recipe courtesy of Raw Halo Chocolate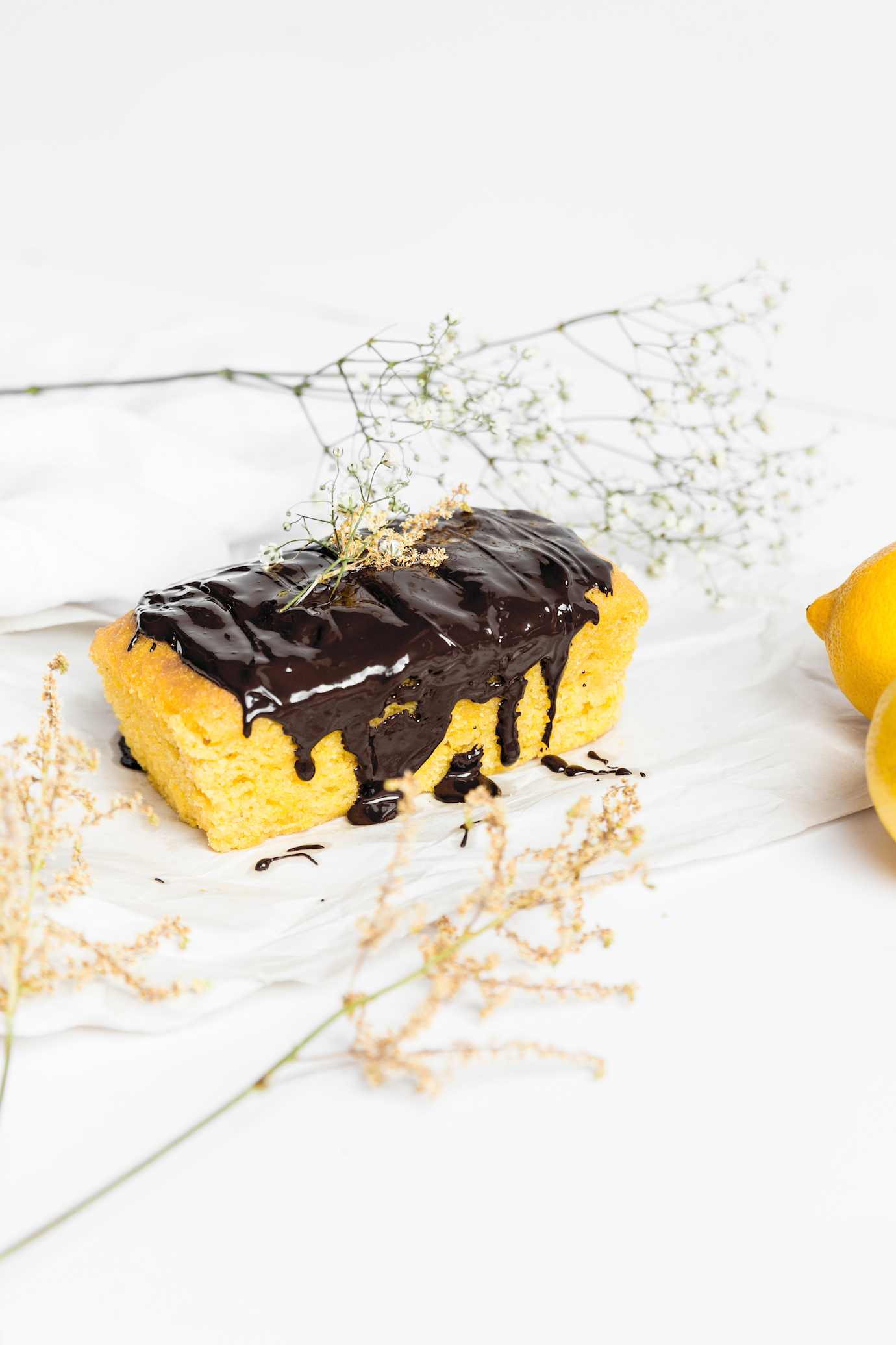 Ingredients
90g polenta
55g ground almonds
75g buckwheat flour
¼ tsp salt
½ tsp baking powder
Juice of 4 lemons
Zest of 2 lemons
2 tbsp milled flaxseed + 5 tbsp hot water
½ cup maple syrup, honey or any other liquid sweetener (we used maple syrup)
¼ cup nut milk of choice (we used almond mylk)
2 tbsp coconut oil, melted
2x 35g bar Raw Halo Dark + Lemon & Himalayan Salt
Instructions
1
Pre-heat the oven to 180*C
2
Prepare the flaxseed by adding them to the hot water and leave to set for around 10 minutes.
3
Mix the polenta, flour, almonds, salt, baking powder, and baking soda.
4
Pour in the lemon juice, zest of 3x lemons, maple syrup, almond mylk, coconut oil, and flaxseeds. Mix until well combined.
5
Pour the mixture in to a loaf tin and place in the oven for 35-40 minutes. Cool before decorating.
6
For the chocolate topping, melt the Raw Halo bars with the zest of 1x lemon for an extra kick.
7
Drizzle over in desired pattern and eat when set, or warm and melted.
Lara Balsam