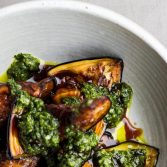 Fried aubergine, date syrup, zhoug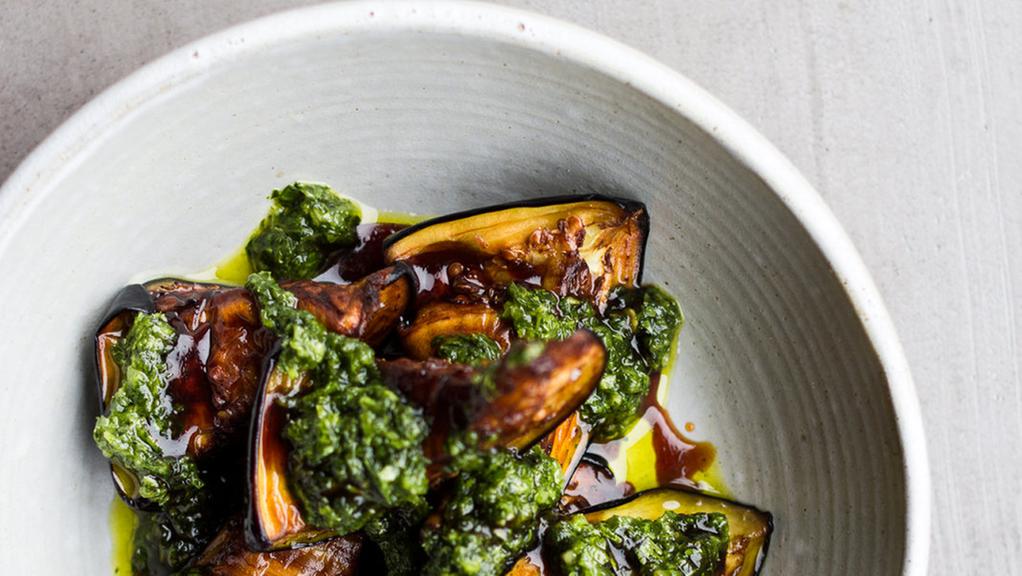 Ingredients
For the zhoug:
3 cloves garlic
3 green chillis
1 bunch coriander
150 ml rapeseed oil
1 tbsp hawaij spice mix
25 ml lemon juice
½ tsp salt
For the aubergine:
2 aubergines
50 ml date syrup
Instructions
1
Cut aubergine into 2 cm discs and toss in a bowl with 1 tbsp Maldon salt.
Leave for 45 mins until the liquid is drawn out. Meanwhile, you can make your zhoug.
2
Pulse the garlic and chilli in the blender until finely chopped. Roughly chop the coriander and pulse, and then add the oil in two batches whilst pulsing. You want the sauce to be combined but not fully emulsified.
3
Season with the spices, lemon and salt.
4
Rinse and squeeze out remaining moisture from the aubergine.
5
Heat 3 inches of vegetable oil in a pan and deep fry in batches until golden.
6
Transfer to serving plate and drizzle over zhoug and date syrup.
Lara Balsam